Rosa Ree, the female rap powerhouse premiered last June the slamming song "Champion" featuring singer Ruby, which contains lyrics made to empower women all over, especially in Tanzania and the African Diaspora. When discussing her role as an empowering voice for African women in rap, Rosa states that "Gender discrimination has been my biggest challenge in the music industry and specifically the genre I am doing. Many people assume that women should not pursue rap or have the ambition to thrive in any male-dominated sector. It's as if you should either sing or go home and cook, maybe raise children."
The song itself has a fast Bongo-Flava style beat, making it extremely catchy and appealing to the younger generation of Tanzanians. Moving beyond the instrumental, Rosa's lyrics challenge the socially constructed gender identity of women in Tanzania, particularly the belief that they are reliant and dependent on the men around them. This is seen through her lyrics, "You mean a woman must get rich through a Nigga. Well, there is Nigga that is making me make it…but as a matter of fact, she's actually a girl" These words, in my opinion, are authentic to her strong and tremendously admirable mentality and drive, proven by the quick success she's been able to gain in the male-dominated rap industry in Tanzania. She also addresses the stereotype seen amongst many cultures across the African Diaspora that women are expected to be quiet and dismissive in the line "you never heard a sound like this especially coming from a woman." Through the combination of explicit lyrics and an aggressive tone, Rosa successfully calls out the people, especially the men who have discriminated against her in the rap industry and in turn empower other women to stand up and pursue their dreams of being a female African rapper.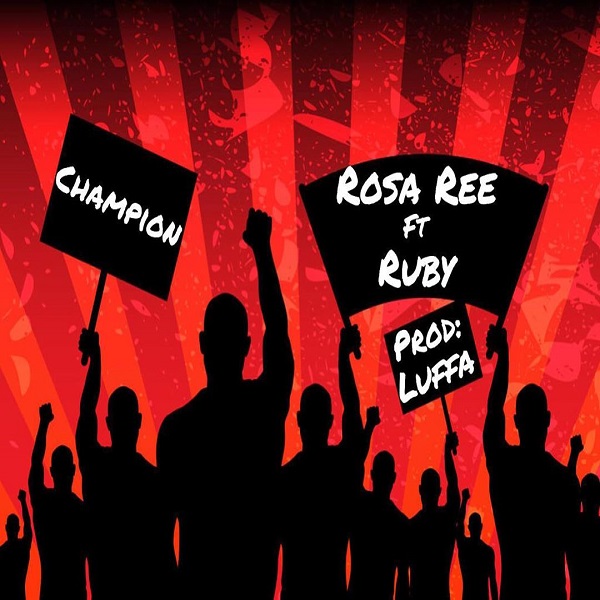 The wonderful chemistry created by Rosa and Ruby along with the uplifting lyrics goes to show that women truly are "Champions" and should not be doubted.
Keep up with Rosa on her Instagram
Listen to more of Rosa's music on Youtube