Partner: Devyn Bakewell
Purpose: The purpose of this podcast is to discuss the importance that women have played within the Hip Hop community in Africa. While men have dominated this industry since it's uprising, women have played a more influential role solemnly because of the way African women, or even black women, have been negatively stereotyped around the world. Often times, we are labeled to just one thing, but these women break this barrier, refusing to limit themselves to just one being. By shining a light on these 5 female MC's in Africa, as well as highlighting their contributions to their communities, we will show how women are rising to the top of this industry as well as Africa in general.
Artists:
Mayam Mahmoud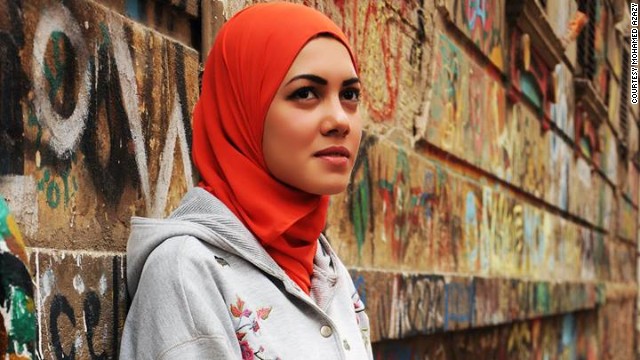 She expresses the fight for women's rights and condemns the enduring problem of sexual harassment in Egypt. Another thing that sparked my interest about her was that in 2013 Mahmoud created a Facebook event called "Carnival of Freedom" allowing users to show or post day-to-day activities that fell outside of Egypts culture and norms. The goal was to help women express themselves freely without being stigmatized. In March 2014 her efforts were recognized during the Index Freedom of Expression Awards when she received the Index Art Award.  She made islamic girls feel like they could be rappers and do anything there heart desires despite what people may say about their religious image. 
Cleo Ice Queen
She leads the list of a growing list of influential female acts from Zambia, earning the edge by reason of her commercial music proficiency. In 2017 she won Best Female Act at the Kwacha Music Awards, adding to the Best Female Act- Southern Africa prizes she won in 2013 and 2015 at the AFRIMMA.  She put together a nationwide competition called Back to School with a million a talent show to sing or dance against HIV/AIDS. Cleo was the first Zambian artist to be picked for the Season 2 of Coke Studio a music television series in Africa where artists are given the opportunity to create something new and exciting. She made little black girls in Zambian look up to her, she was. Good role and showed girls to be confident in their brown and skin and that they can be anything. 
Dope Saint Jude
A revolutionary within the African community, acting as a role model to anyone who's different. Dope Saint Jude confronts all gender and race stereotypes, influencing people to against them and be utterly true themselves. She takes the power back in being a queer as well as black women in Africa.
Nadia Nakai
Nikai's music influences women to run their own lives and live unapologetically. Her music discusses the confidence that comes when you bring up your own career, as well as the hard-work that it takes to get there, teaching women to be goal oriented and independent.
Petra Bockle
Her songs influenced self love, she gave the young Kenyan girls advice on how to uplift themselves. She's telling them that they do not have to Americanize themselves to be beautiful or successful.
Podcast: