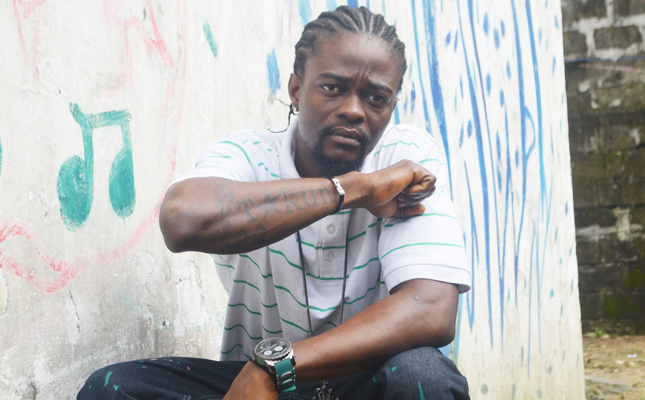 Takun J is an Liberian hipco artist whose music is known to focus on societal issues including the injustices against his people. As an activist and rapper, it is almost natural for Takun to see how the people around him are being treated, including himself and often times it influences the songs that he writes. In a conversation with the rap artist and an interviewer, Takun J discusses his personal experience government corruption. He suggests that being from Liberia is like being from a place where your social class is in direct correlation with how you are treated by the government. Apparently, Takun filed assault charges against a highly acclaimed politician and he did not receive the justice he deserved because police officials refused to follow the case. Why? Because more money equates to more power.  
In efforts to expose the corruption that is Liberia's government, Takun J wrote the songs " Justice" and "They Lie to Us".

"Justice" was written in regards to the encounter Takun J had with the politician. Takun also expressed that he wrote "They Lie to Us"during the ebola outbreak in Africa. The song speaks about false promises made by elected government officials and ultimately it speaks volumes to the fact that people in power don't take necessary actions to serve the people of Liberia nor do they adhere to making changes that will result in the countries growth and success.

Here are a few words from the rap artist on his musical platform :
" Music is a powerful way to communicate. Because my fans look up to me, I have to set the example for them, to treat our women better, to protect our kids, to hold our government accountable and I want to make sure the voices of the suffering are heard"
To hear more of this conversation click the link below! https://www.okayafrica.com/takun-j-liberia-hipco-they-lie-to-us-justice/