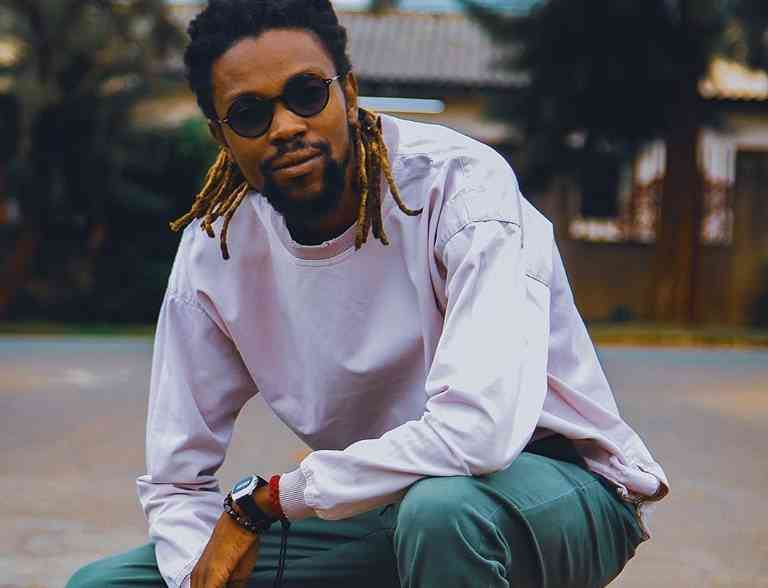 Born Jackson Ngambi Banda on the 23rd of February 1988, Jay Rox is known to the world as one of the finest innovative stage performers, record producer and songwriter of his generation. Before becoming one of Zambia's most successful producers and a rapper, Jay always had a special connection with music. Jay's music journey took root during his childhood where he was forced to attend church with his mother.
In 2009 Jay became a member of the hip-hop group "The Zone Fam". The group consisted of four members Dope G, Jay Rox, Young Verbal and Thuggs. He rose to fame after the release of their debut single "Shaka Zulu On Em" on the 1st of March 2011. However, Just after being named Best African Group at the Global African Music Awards, the band dismantled and Jay continued his solo music career.
Just like many of Jay's music, "Shaka Zulu On Em" is about African Pride and paying homage to African roots, culture, people and tradition. It speaks very highly of African Historic figures and their contributions to the Africa we have today. The song is created to inspire the young generation to love who they are, where they come from and to uplift their African culture.
Most of Zambia's hip-hop success came in the late 1990s when albums such as "Wiseakamana" and Kokoliko by Black Muntu were produced." The inspiration behind these albums vary from western, to traditional chikunda/nsenga, to regional styles. The rise of Zambian Hip Hop artists has truly put the country on the map inspiring young generations to continue the path.
Jay Rox has been inspired by many hip-hop legends, however, he has always brought unique taste to hip-hop. In an interview by "the best of Zambia E-commerce Blog" he was asked 'would you define your music as strictly hip-hop?' and he answered " in a sense yes and in a sense no. What we try to do is not confine our music to a certain genre. We can work with many sorts of music and often like to blend in. We can take a local Kalindu beat and work with tan and turn it into new beautiful music". Music is not about labels, but rather possessing the ability to express oneself in ways that relate to others. Music is about making connections, relating to humans on an individual and on an emotional level.
Jay's first release after the split from the band was an album released in 2015 titled "Outside The Rox". The album featured songs such as 'Joanna,' 'Auto Pilot,' 'Not For Sello'. furthermore, In 2017 Jay released Lusaka, an homage to Zambia's capital city. The album features songs such as 'Glory,' 'Best Father Alive' and 'Camera Ready'. Many of his songs pay tribute to Zambias history and African culture. His music goes beyond just connecting to Zambias young generation, many youths are inspired to identify themselves as Zambians and as an African.
Jombololo released June 2020, is about becoming one with oneself and breaking the stereotype of living for someone else. This song captures the souls of many people who are controlled by their shells and are not allowed to get out of their comfort zone. It gives rise to the theory that everyone is allowed to be who they are and that no one should control anyone. Jay Rox does an amazing job relating not just to the young generation but, also to many older generations who have not yet figured life out. Zambia is a country controlled by many political leaders who do not relat to the communities they are governing. Artists like Jay Rox make it possible for these communities to have something they can look up too. Jombololo is a song that is not only ascetically pleasing but also captivating with unique lyrics.
Links and Social media:
Facebook: https://www.facebook.com/OfficialJayRox
Twitter: @JayRox05
Instagram: @jayroxa
Email: jayroxabookings@gmail.com
YouTube: https://www.youtube.com/channel/UCJNIjgR3hnJtKhVgmi2186w?view_as=subscriber&fbclid=IwAR319iqUdDJ0XhsnZcum55PZJuqhLhoTkvq8zEmQqsgCEU6Ct8IJE3c7Qic