The 2023 WDSF Africa Breaking Championship took place in Rabat, Morocco, May 6-7. 58 Breakers took part in the Championships, which was officiated by nine international judges, including Kaweesi Mark from Uganda and Vee from South Africa. Moroccan b-girl Elmamouny and b-boy Billy become the first athletes to qualify in the Olympics for breaking.
Moroccan b-girl Elmamouny defeated South Africa's Midian Leah to take the women's title and Moroccan b-boy Billy defeated Moroccan b-boy Tawfiq for the men's title, both winning the inaugural African Championship.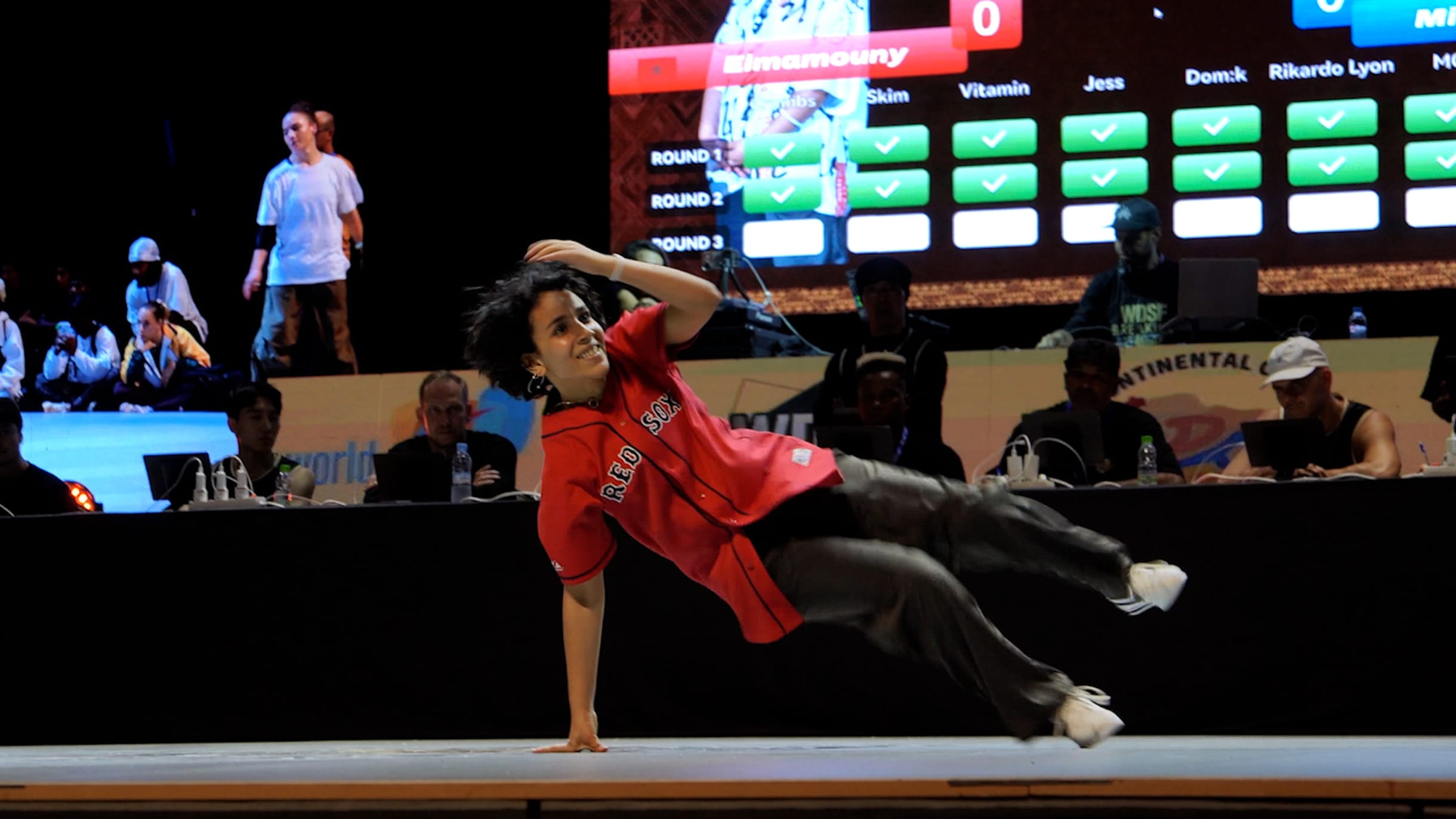 The World Breaking Championship 2023 took place in Leuven, Belgium on September 23-24. The WBC featured 115 b-boys and 92 b-girls from 62 countries, including Algeria, Botswana, Cameroon, the Democratic Republic of Congo, Morocco, Senegal, and Tunisia.
Victor Montalvo (USA) won the men's competition, Philip Kim, "B-Boy Phil Wizard," (Canada) came in second place, and Nakari Shigeyuki (Japan) came in third. Dominika Banevic (Lithuania) won the women's competition, beating Ayumi Fukushima (Japan).
Events
South African hip hop legend Emile YX? hosted a series of talks, discussions, and exhibitions in South Africa, celebrating 40+ years of hip hop in that country. Emile YX? is a member of one of South Africa's oldest hip hop crews, Black Noise. Emile led these "Hip Hop as Healing" conversations to celebrate the impact of hip hop on youth. The event kicked off at the University of Cape Town (September 28th-29th) and closed at the Back to the City Hip Hop Festival in Johannesburg (October 7th).
The Jam Cypher Battles were held on October 7 in Lagos, Nigeria. Loudbase Ent hosted Top 8 Street Dance Battle Nigeria edition. Top 8 Street Dance Battle was founded in Ireland and funded by the Arts Council of Ireland. The event includes workshops and dance battles and brings together breakers, rappers, DJ,s and graffiti artists.
Book Release
---
New Album Releases